WELCOME TO MAISON RÉGNARD CHABLIS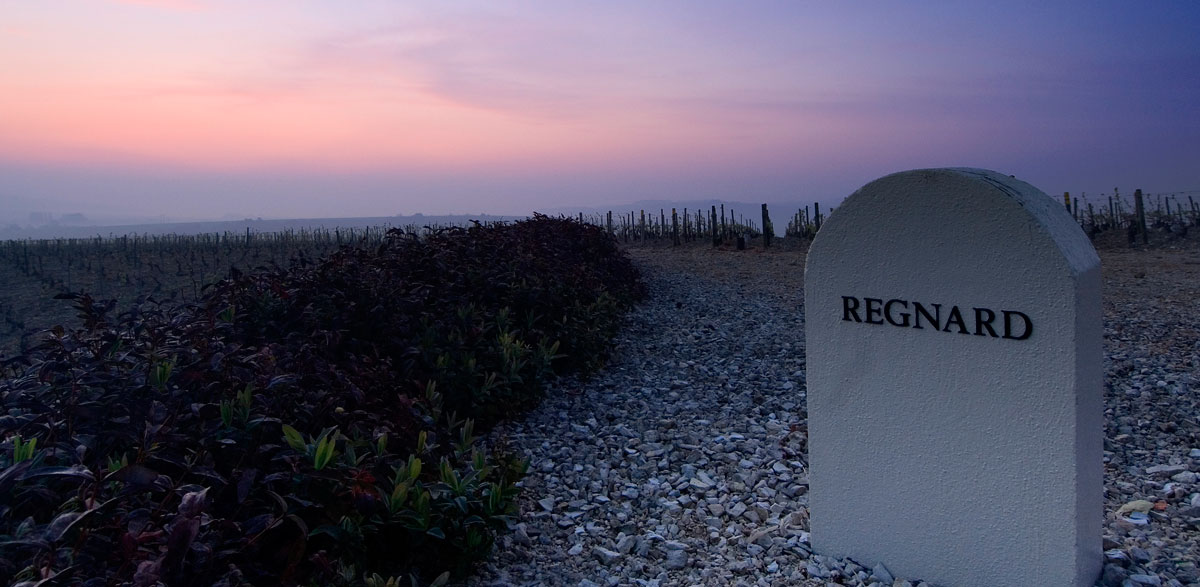 Maison Régnard, one of the oldest and most prestigious Maisons of the Burgundy region, was founded in 1860 by Monsieur Regnard. In 1984, Baron Patrick de Ladoucette took over the House of Régnard and continued to preserve and improve the style and tipicity of the wines.
Respectful of tradition, Maison Régnard produces 7 Grands Crus Chablis, the 5 main Premiers Crus, Chablis and Petit Chablis.
In 1992, Baron Patrick de Ladoucette created Grand Régnard, a special cuvée to enhance the best Chablis wines of the vintage in a unique 18th century style bottle.