VISITS AND RECEPTIONS
---
Come and live a unique experience, discovering the wines of Chablis, this emblematic vineyard of Burgundy, renowned worldwide.
The Maison Régnard was founded in 1860 and is one of the most prestigious and oldest wineries in Chablis. The historic cellar is still located in the heart of Chablis. Book one of our 2 experiences to discover the excellence of our wines and to discover the mystery of the different stages of their elaboration.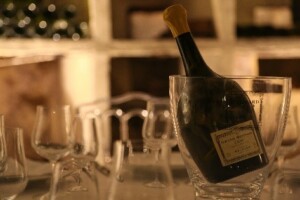 An experience not to be missed in Burgundy, which will awaken all your senses. The tasting will take place in the Showroom of the Maison Régnard with one of our sommeliers.
A tasting in 5 vintages including two Chablis Premier Cru and one Chablis Grand Cru.
Book
Visit of the historical cellar + tasting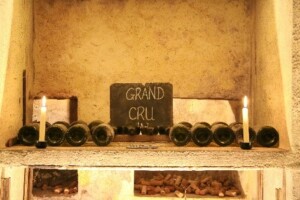 Come and live a unique experience with a guided tour of our historic winery to discover the history of Maison Régnard.
After the discovery of this heritage, you will enjoy a tasting of 5 of our vintages with one of our sommeliers.
Book
We are open all year round from Monday to Saturday from 10:00 am to 12:30 pm and from 1:30 pm to 6:00 pm, and every Sunday from 10:00 am to 2:00 pm from April to September.
For any further information, do not hesitate to contact us at (+33) 03.86.18.95.08 or at regnard.information@maisonregnard.fr